Hydraulic gantry cranes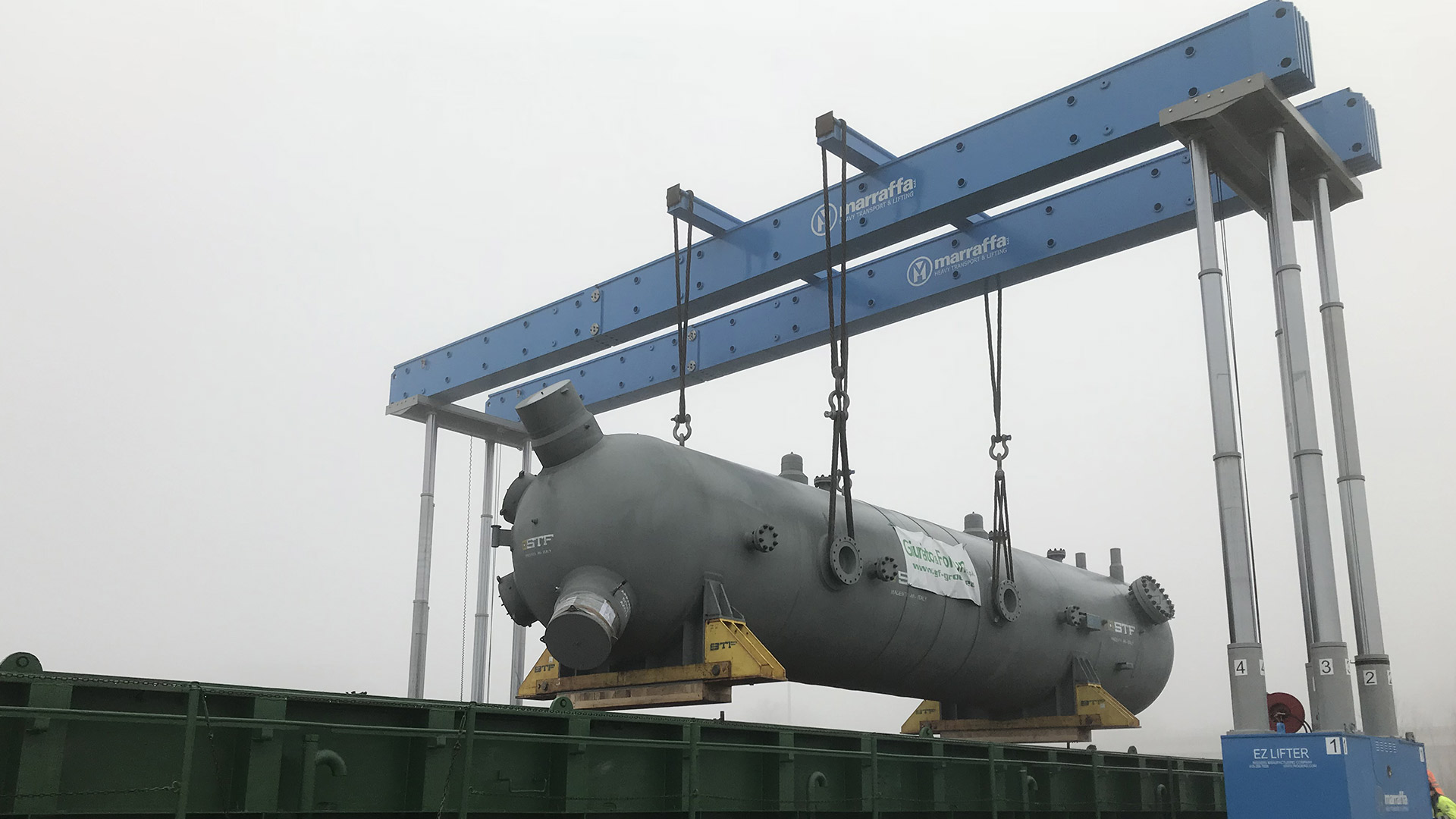 Hydraulic gantry system for handling and lifting goods
Hydraulic gantry system are tools that use a hydraulic lifting system consisting of two or four legs on which beams are fixed. Hydraulic gantry cranes, which resemble a real lifting bridge, are useful for handling and lifting heavy loads when working in very narrow, low and narrow spaces.

The need to lift very heavy loads in small spaces led Marraffa to invest in an indoor crane system capable of lifting 600 tons on two legs with an incredible capacity of 1200 tons on four legs at a height of 12 meters.
Hydraulic Gantry Cranes, the hydraulic gantry cranes for exceptional lifting
The Riggers EZ600-40 are a system of mobile hydraulic lifts consisting of 4 extensions with capacities ranging from 625 tons to 136 tons, which can reach heights of 5.63 m and 12.20 m respectively.
Sturdy and reliable, both for internal and external movements, the hydraulic trestles allow to lift and move the exceptional load in 3 directions up to 1000 tons.
How do Hydraulic Gantry Cranes work?
The hydraulic gantry cranes is a mobile structure designed to operate on tracks (on which it rests) that works by exploiting the power of water at variable heights.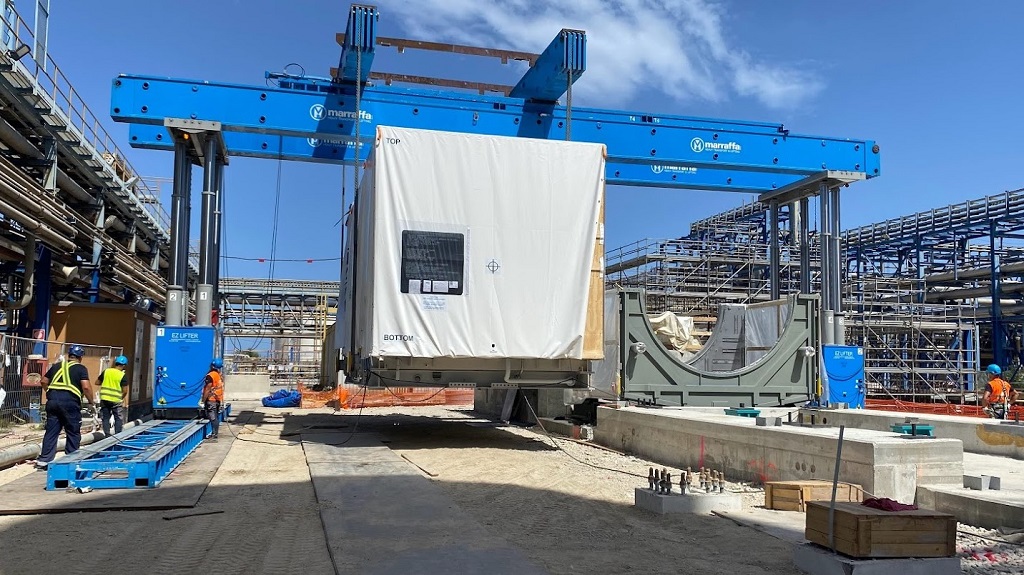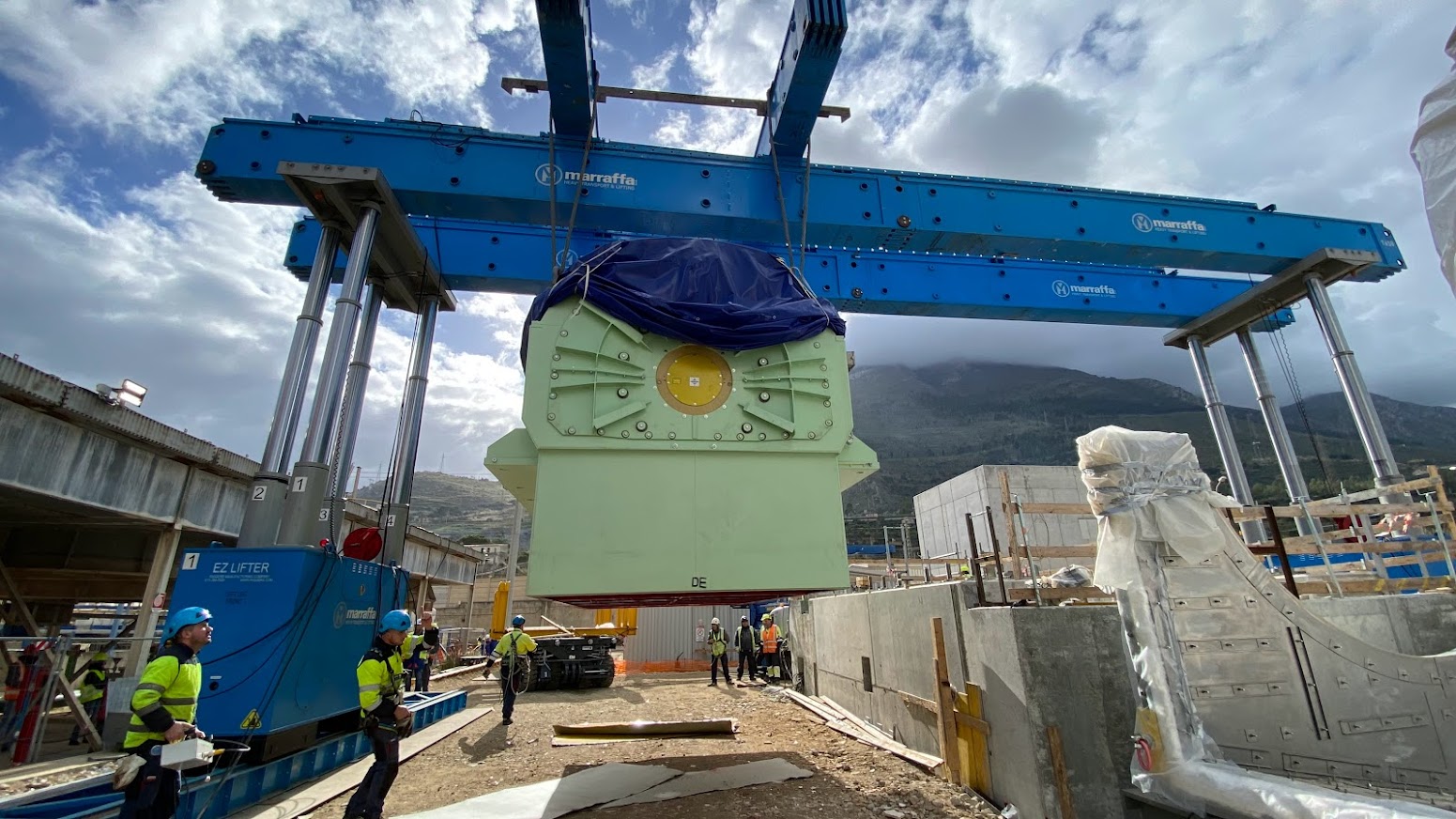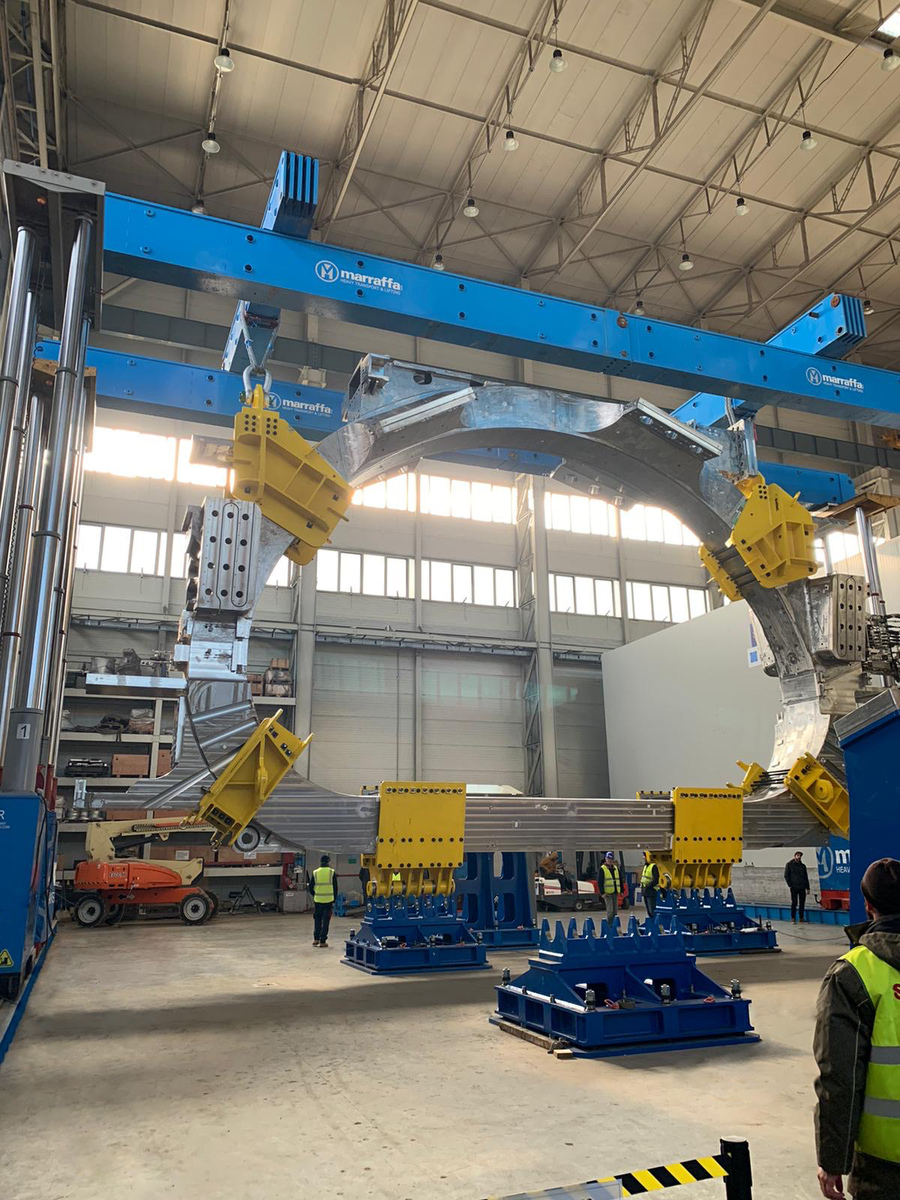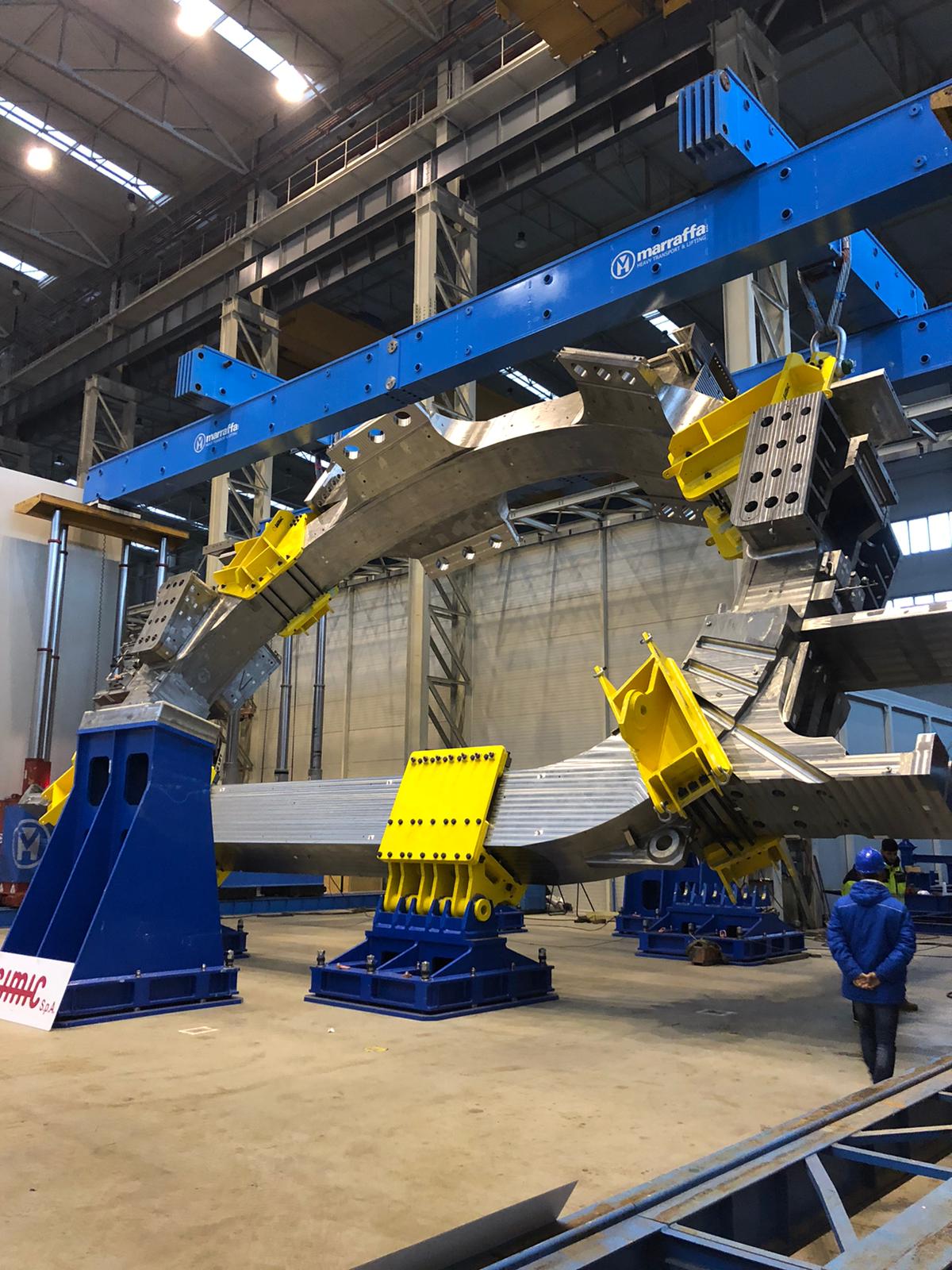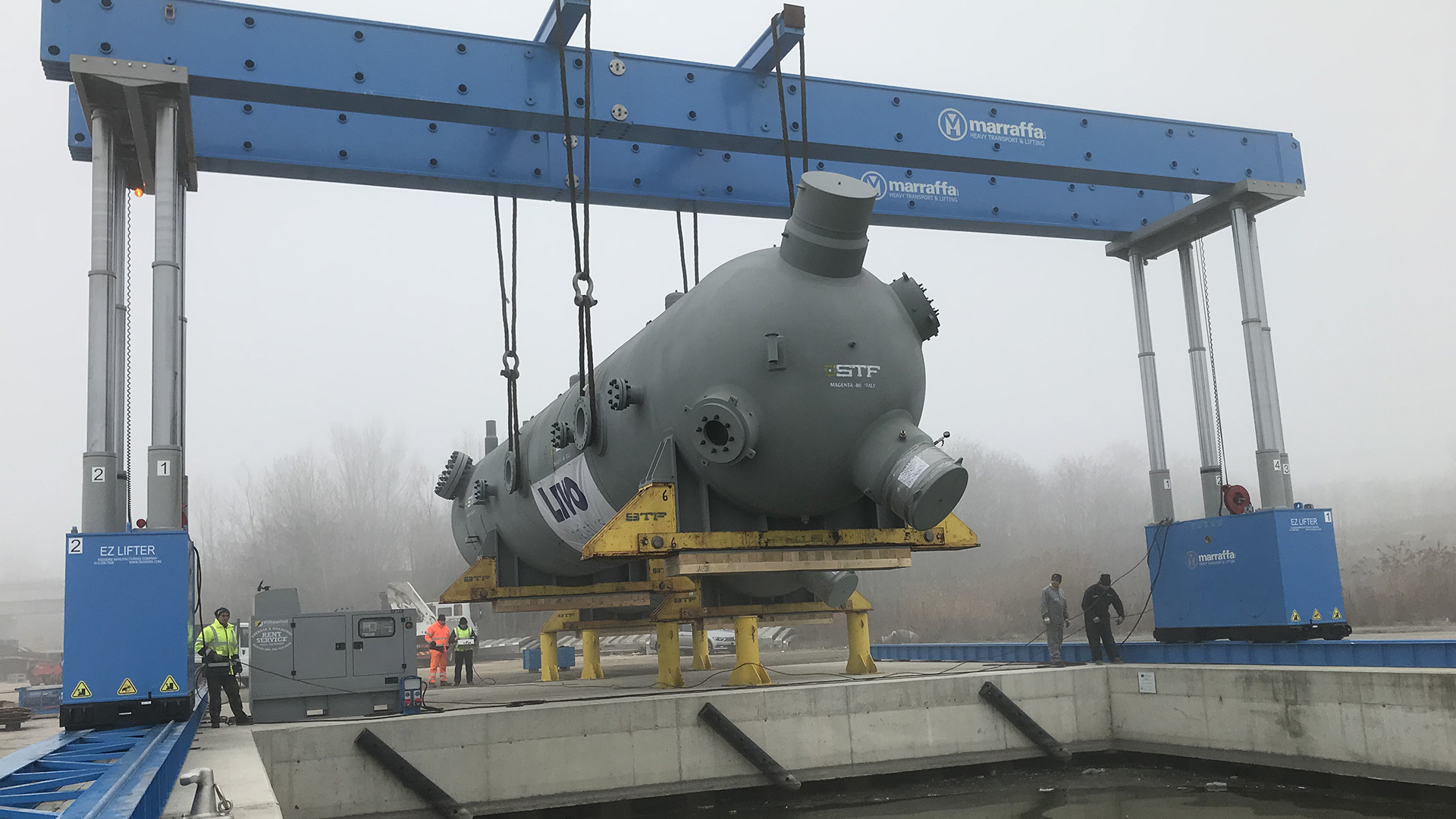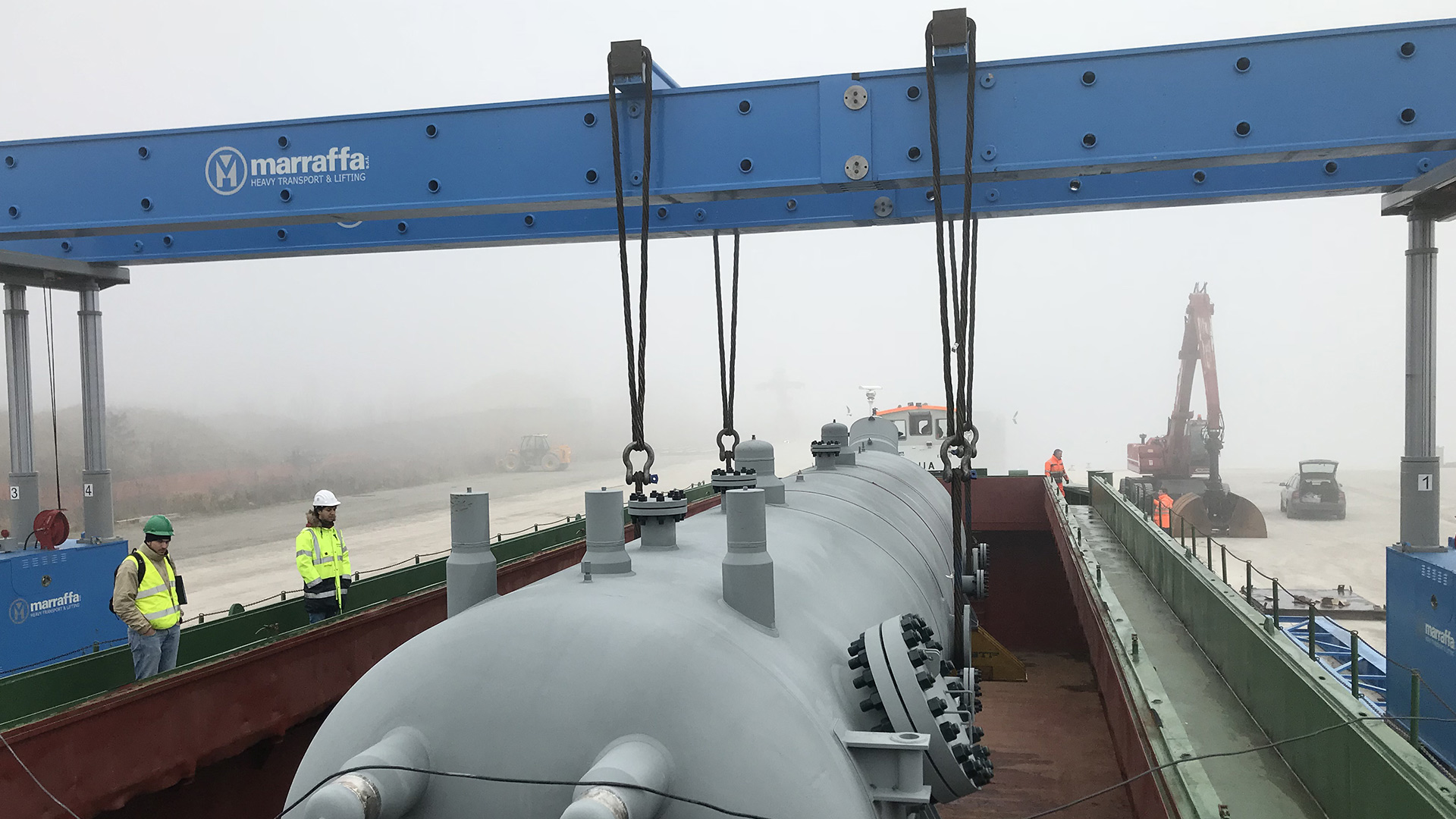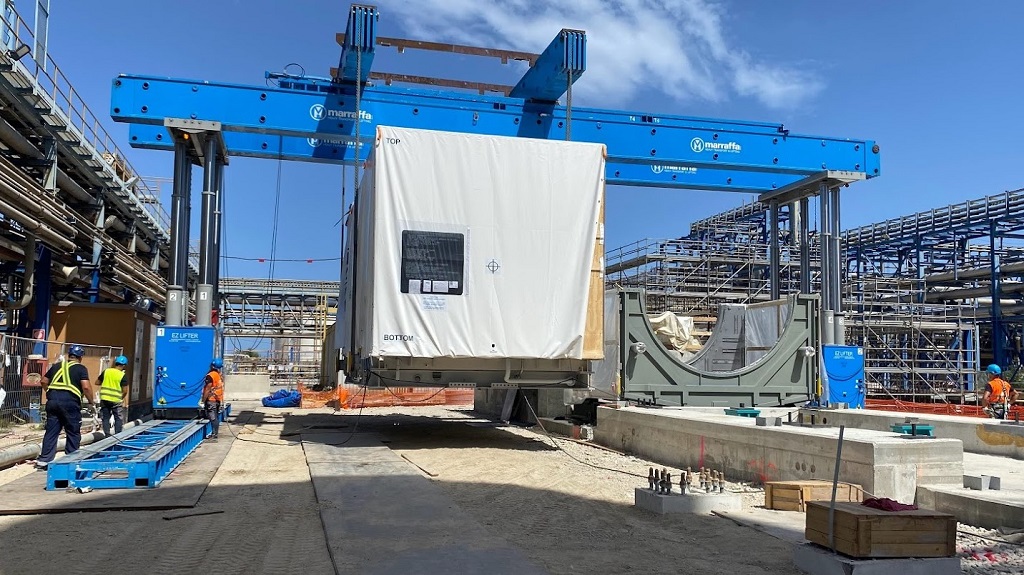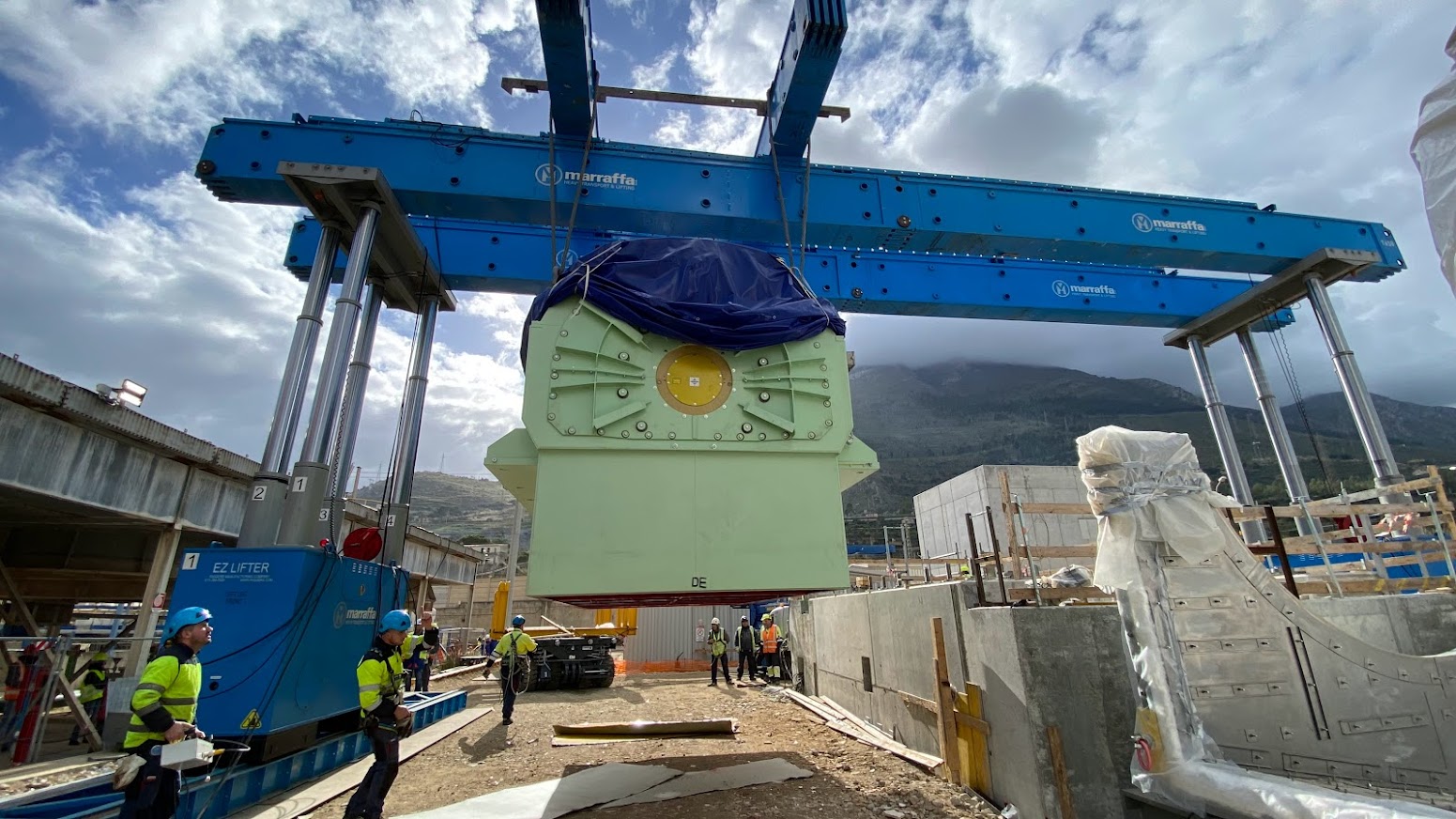 Info and quotes
Request a quote tailored to your needs, contact us by mail or free number: one of our managers will answer in 3 rings providing all the information you need.
Other services that may interest you
Trust the experts industrial handling, discover all the services offered by Marraffa.